Data Governance – Capability Delivery System
Sandhill Consultant's provides a framework product and knowledge base that includes a complete, predictable, and scalable Data Governance solution for your enterprise.
Download Datasheet
Data Governance serves the Business in its efforts to be agile and adaptive in a dynamic world, focusing all of its processes on increasing value, and increasing the effectiveness of its business knowledge management. Data governance's primary role is to detect and analyse unacceptable variances in critical data elements such as business terms and data management processes.
Guided by CMMI'S DMM and other industry standards, Sandhill's approach to DG fits within a holistic data management framework. That framework provides the context for data governance and identifies key integration points with the other critical elements of a robust data management system.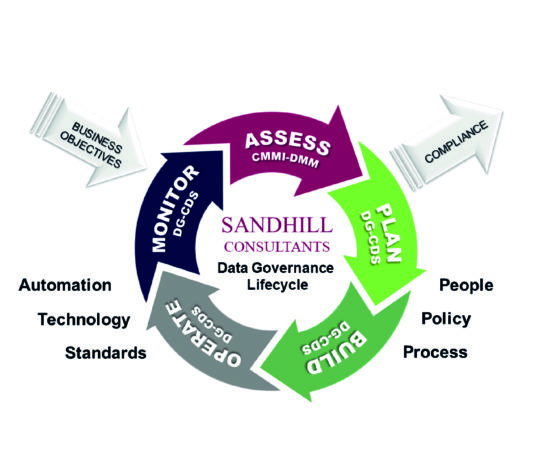 Key Benefits:
DG-CDS™ provides the benefit of Faster Time to Value by leveraging pre-built customizable templates which include Data Governance Charter, Roles and Responsibilities, Measures and Metrics, Business Terms and Policies.
By leveraging Sandhill's Data Governance Framework, clients accelerate their Data Governance maturity.
DG-CDS™ allows organizations to centralize and manage their key policies, procedures, and standards in one accessible place.
Your organization will have a consistent and institutionalized data governance approach across your enterprise. No more cowboy approaches to managing your critical data resources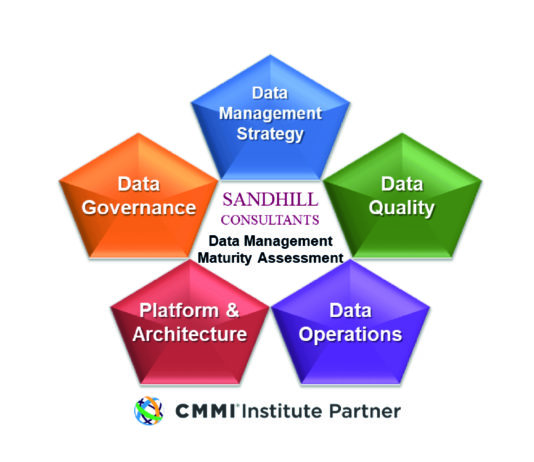 Key Benefits:
DG-CDS™ provides the benefit of Faster Time to Value by leveraging pre-built customizable templates which include Data Governance Charter, Roles and Responsibilities, Measures and Metrics, Business Terms and Policies.
By leveraging Sandhill's Data Governance Framework, clients accelerate their Data Governance maturity.
DG-CDS™ allows organizations to centralize and manage their key policies, procedures, and standards in one accessible place.
Your organization will have a consistent and institutionalized data governance approach across your enterprise. No more cowboy approaches to managing your critical data resources