Universal Business Glossary
Jump Start your Business Glossary by taking advantage of re-using and then customizing our library of thousands of terms and definitions in various industries.
Download Datasheet
These re-usable terms and definitions significantly reduce time and cost of developing a glossary; it is much easier and quicker to start with "best-practice" template definitions. The templates arm users with a powerful library of common terms and definitions that are designed for use in a business glossary. They include domains that are for common business functions in any organization such as customer demographics, ordering and managing products, handling shipments, invoicing, accounting and budgeting, managing human resources, IT security and authorizations, contact management, and project management. By re-using proven terms and definitions that have already been vetted, stewards can reduce glossary development and save significant time, while improving glossary quality. The Universal Business Glossary (UBG) enable users to be consistent with other organizations and improve quality assurance by referring to a standard, proven source for terms and definitions that are easily able to handle conflicting development and definition opinions.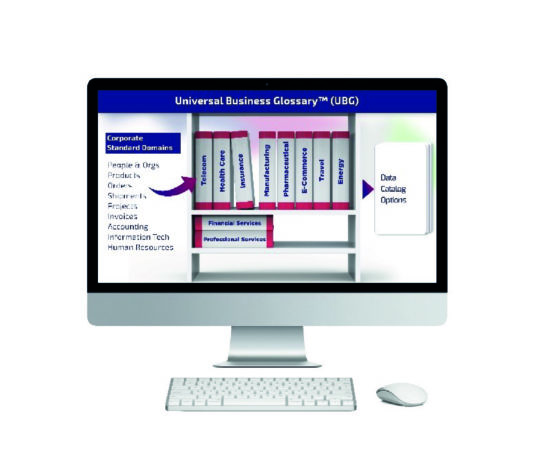 Key Benefits:
Reducing time and cost significantly
Achieve high-quality terms and definitions
Improve Consistency and Standardization
Thousands of Terms
Definitions written in accordance with best practices
Organized knowledge concepts and domains for effective sharing